Speakers


KEYNOTE AND FEATURED SPEAKERS
SPEAKERS 2017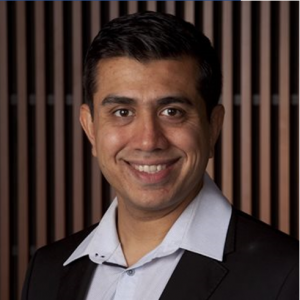 Ajay Bhatia
Chief Product and Information Officer
Ajay Bhatia is currently the Chief Product and Information Officer of Carsales.com LTD (ASX:CAR). In his current role, Ajay is responsible for all aspects of Product Management, Software Development, Infrastructure, Operations and various support functions at the Carsales.com Group. Additionally, Ajay is responsible for strategic oversight of the several non-cars businesses such as Boats, Bikes, Trucks, Caravans and more.
Ajay Bhatia has over 18 years of industry experience with 13 years in pure Digital Businesses. During this time he has held several technical and commercial leadership positions ranging from GM Commercial, Product Director, and Technology Director to CIO.
Ajay Bhatia holds a Bachelors degree in Engineering from University of Technology, Sydney and a Masters in Management from the same University.
"Ajay was awarded " Australian CIO of the year for 2015 by CEO Magazine".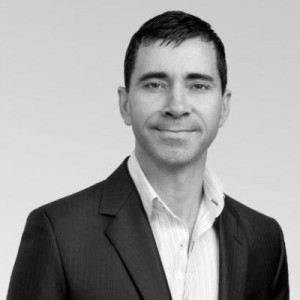 Andrew Reid
General Manager, Data Analytics and Insights
Andrew Reid is General Manager of TEG Analytics, one of Australia's largest ecommerce and data platforms. Andrew has more than 17 years experience in digital business management, covering the inter-related fields of data management, analytics, digital marketing, market research and marketing automation. Prior to TEG, Andrew was Head of Data, Digital and Investment at Dentsu Aegis Network (DAN). Previous roles include Managing Director Komli Media ANZ, Managing Director, Nielsen Online and eCommerce Marketing Director, Commbank.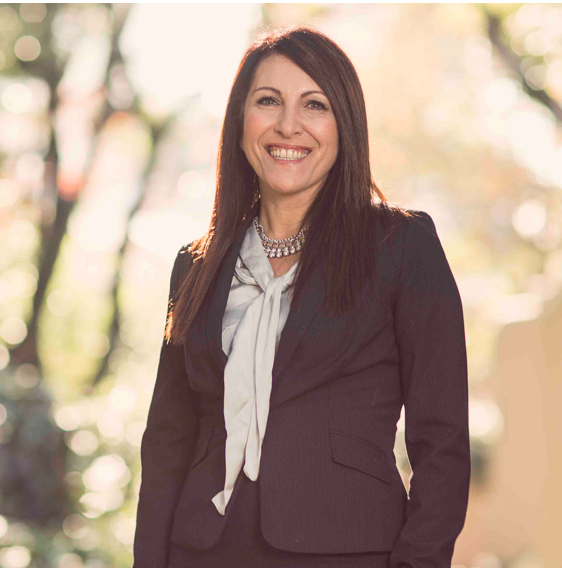 Anne-Marie Elias
Chief Disrupter
Anne-Marie advises government, business and NGOs on leveraging the innovation ecosystem to solve problems. She preaches the gospel of disrupting the status quo and re-purposes methods used in tech, start up, entrepreneurship and design to innovate responses to tipping point problems. Collaboration is her calling card and she brings together cross sector efforts to support social change initiatives. Anne-Marie is on the board of VibeWire, Western Sydney Women and the Autism Advisory and Support Service Board and on the Board of the Settlement Services International Foundation.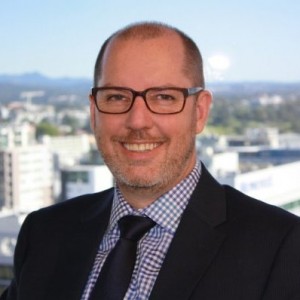 Brett Barber
Former Chief Digital Officer
Brett Barber was appointed to the newly-created role of Chief Digital Officer to commence the ongoing strategic digital transformation of the organisation, encompassing IT-driven innovation to fulfill substantial customer value. Brett has over 20 years' combined Digital Transformation, IT, Marketing and Business Development experience, having previously worked with AMP, SingTel Optus, Suncorp-Metway, Allianz, Credit Union Australia, Dingu Blue and LGIAsuper. Brett specialises in digital customer solutions, software development, social media, core banking, telecommunications and digital transformation projects.
Brett has a passion for delivering exceptional customer experiences and technology that plays an ever increasing role across the combination of the technology and marketing landscapes within every organisation to achieve operational efficiency, customer satisfaction and engagement.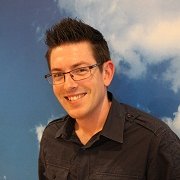 Chris Wood
Head of UX & Design for Telstra Digital
Chris currently leads the very talented User Experience & Design team for Telstra Digital – advocating the roles of design, usability and the customer at every opportunity. The team deliver innovative, user-centred designs for customers and for Telstra's own digital capability – co-designing concepts with field technicians, retail sales teams, contact centre teams and account executives. These include web, mobile, social and device applications. Over the past 5 years, the team have redesigned the consumer and business digital service experiences (now representing more than 50% of Telstra's service transactions), designed and testing the 24×7 suite of applications (with more than 5 million downloads), and delivered 2 complete redesigns of Telstra.com – our biggest customer channel. Chris has worked in design roles for 11 years now at Telstra – including lead design roles in projects including the Telstra Signature mobile device program, the industrial design of the first EasyTouch mobile phone (a handset designed specifically for older customers) and the Telstra T-Box. Outside of work, he's passionate about design, music, psychology and of course his partner, Michelle and their two young boys. Chris holds a Bachelor of Business & Electronic Commerce from Monash University majoring in Computer Science and Psychology.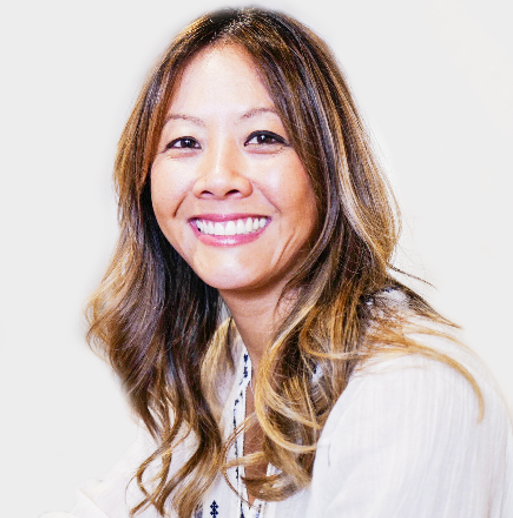 Christina Fevre
Digital Commercial Partnerships Director
Christina Fevre is the Digital Commercial Partnerships Manager for Endemol Shine Australia (ESA), joining the company in January 2015. She is responsible for the commercialisation, development, management and operation of ESA's non-broadcast digital and digital product rights in relation to ESA's television programs including MasterChef, Australian Survivor, Gogglebox, The Biggest Loser, Offspring as well as the ESA produced seasons of The Voice, The Bachelor and The Bachelorette.
Christina has 20 years' experience managing consumer digital media on apps, mobile, online and social media and has advised executives including the CEOs of Sony Music Australia, Pacific Magazines and Authentic Entertainment.
She was the first Apple App Store Manager for Australia & New Zealand where she mentored and championed world renowned Australian app and game developers such as Half Brick and the EA owned Fire Monkeys and used the App Store as a platform to promote digital innovation from Australia.
Over the course of her career, she has managed strategic partnerships across a range of industries including FTA broadcasters, publishers, online portals, social media partners, major music labels, game developers, film and TV studios, sports rights owners, handset manufacturers and mobile operators.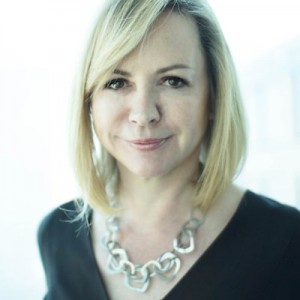 Claire Rawlins
Former Group Executive - Digital & Technology
An internationally recognised Chief Information Officer & Digital leader with an exceptional record of accomplishment in managing and developing technology in large-scale, multi-region organisations within the financial services, telecommunications, retail and aviation sectors as well as start-up environments such as the NBN. A strategic thought-leader, motivated to design & implement innovative solutions and products in rapidly changing and dynamic environments.
An extremely effect change agent and creative, skilled in assembling and leading multi-disciplined teams, planning and administering multi-billion dollar budgets as well as designing and delivering leading edge digital/technology solutions.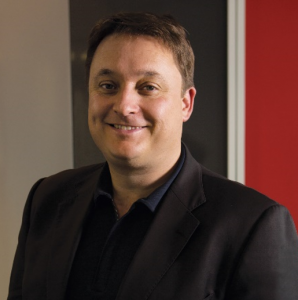 Clive Dickens
Chief Digital Officer
Clive joined Seven West Media (ASX:SWM) in 2015 as the Chief Digital Officer for Seven West Media and as a non-Executive Director at Yahoo 7. He oversees and oversees all strategic and operational aspects of Seven West Media's digital content and digital revenue activities.
Clive's career to date has been a unique Digital/Broadcast media hybrid – never very far from Broadcast Content nor from a Digital team and boasts over 30 years' experience, which has taken him from New York to Los Angeles, Mumbai to Johannesburg, Budapest to Berlin and London to now Australia. Clive's first digital role was in 1995 with the multi award winning team at Capital Interactive part of then one of the largest Broadcasters in the UK.
Clive was also an advisor to the founders of the world leading mobile company Shazam used by more than 700 million people in over 60 countries and was recently valued at $1bn. Since Shazam, Clive has also advised a number of other successful digital start-ups, helping them achieve growth, maturity, IPO or exit.
In 2008 Clive co-founded Absolute Radio for the Times of India – the World's largest English language newspaper publisher as COO. Absolute Radio has a world leading reputation for Digital, Social, Mobile innovation with more than 77% of its audience via a digital platform. Absolute Radio pioneered the new 'In-Stream' premium marketing platform. Clive was also a Founding Director of UK Radio Player Ltd, a joint venture between UK Broadcasters and the BBC that is used each month by 6m users to simplify discovery of live Broadcast Content.
In April 2013 he relocated from the UK to Australia to take the reigns as Director of Digital and Innovation at Southern Cross Austereo (SCA), overseeing strategic and operational aspects of the company's diverse and multifaceted digital content and free-to-air television platform. During the 20 months Clive was at SCA, his digital team achieved a 700% increase in digital traffic, which in turn drove 50 % increase in digital revenue and EBITDA by over 90%.
Clive is one of the Founder Directors of Code Club – a not for profit after-school coding club for Australian primary school children funded in part by a grant from the Telstra Foundation.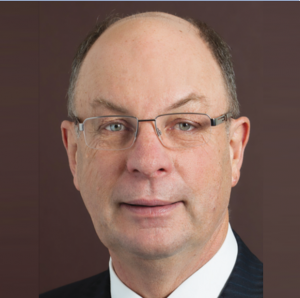 Colin Smith
Managing Director
Colin Smith, Managing Director of Global Media and Sports has advised leading professional sports and global events in Asia, Europe, Australasia and Africa. Colin is recognised as a global authority on the structuring of events that maximise media exposure and rights together with sponsorship. Colin's expertise is across all media platforms of television, radio and the rapidly evolving and growing digital platforms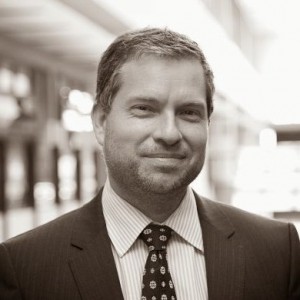 Damon Rees
Chief Information and Digital Officer
Damon Rees is the NSW Government's first Chief Information and Digital Officer. He was appointed to this newly created role in May 2016.
The Government Chief Information and Digital Officer (GCIDO) is the most senior technology role within the NSW Government, leading digital government and ICT across the NSW public sector.
As GCIDO, Mr Rees is responsible for building public sector digital capacity, defining the long-term vision for ICT and digital government, implementing the NSW Open Data Policy and improving integration across Government agencies. He also has oversight of major government ICT projects to ensure that they are delivered successfully to benefit customers and agencies.
Prior to this, Mr Rees was the Chief Digital Officer at Macquarie Bank, and earlier held senior leadership positions with Woolworths, and Westpac Banking Group. He also serves as Non-Executive Director with GP Synergy, a federally-funded general practice education and training provider.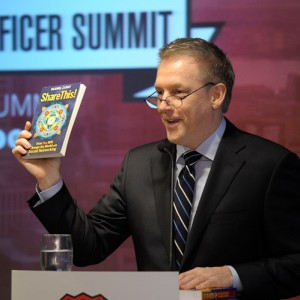 David Mathison
Curator, CDO Summit
David Mathison is the curator of the Chief Digital Officer Summit and founder of the CDO Club.
He is the world's leading authority on Chief Digital and Data officers, and has been quoted by the Financial Times, the Wall Street Journal, Computerworld, McKinsey & Company, MIT Sloan Management Review, CMS Wire, ZDNet, Fierce CIO, and I-CIO, among others.
He was previously the founder and Managing Director of the Digital Media practice at Chadick Ellig, a premiere executive search consultancy named by Business Week as "one of the world's most influential headhunters.
Mathison's book, BE THE MEDIA, was featured in the NY Times after he pre-sold over 5,000 copies in 11 days via his web site, Twitter, and Facebook.
He has given keynote presentations everywhere from Columbia University to the United Nations (3 times in 2010), from Amsterdam to Zagreb.
From 1999-2001 he was founder and CEO of the Kinecta Corporation where he raised $30 million in under 2 years. Kinecta was acquired and is now part of Oracle (NASDAQ: ORCL).
From 1994-1999 Mathison was Vice President with Thomson Reuters, the world's largest news agency, where he pioneered online content syndication.
Mathison earned his Masters degree from Columbia University in 1995.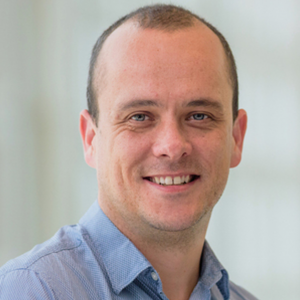 David Pountney
Digital Vice President, Digital McKinsey
David Pountney is a Digital VP at Digital McKinsey within McKinsey & Company. David has deep expertise in digital marketing, digital strategy, customer analytics, CRM, marketing automation and personalisation. David is passionate about the combined power of data, user experience design, technology and creativity in executing successful digital transformation programs.
Prior to joining McKinsey & Company, David was leading a digital marketing agency of over 200 multi disciplined digital professionals working across leading brands in retail, travel, financial services and automotive.
For over six years David has also held the role of Managing Partner at a marketing analytics consultancy developing and executing predictive models, segmentations, dashboards and CRM programs for a broad range of clients. This included conceiving and implementing a micro-segmentation framework across business and consumer customers for one of the largest banks in Australia.
David has been a regular speaker at marketing and technology conferences across Asia.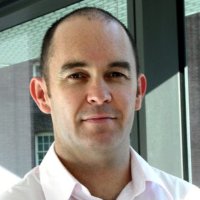 David Ray
Former Director of Audiences & Growth, Australia
David Ray is a senior media, digital and business development executive with extensive strategy, commercial, product, marketing, technology, legal and content rights experience. David's career has focused on building digital and mobile businesses end-to-end, binding strategy creation and implementation with ongoing commercial management.
David has held executive roles at local and global digital media companies, most recently as the Director of Audiences and Growth for Twitter Australia. At Twitter David was responsible for creating and implementing the country strategy and business plan, driving the delivery of audience and commercial targets. David was also part of Twitter's global live rights team, which led Twitter's drive into live streaming of sports, entertainment, news and politics.
Prior to Twitter, as General Manager NRL Digital Media, David led the business case, negotiation and implementation of Telstra's partnership investment in the National Rugby League. Under David's stewardship, NRL Digital Media launched over 100 digital products to market across online, apps, mobile, video and IPTV channels, achieving significant commercial success and record audiences.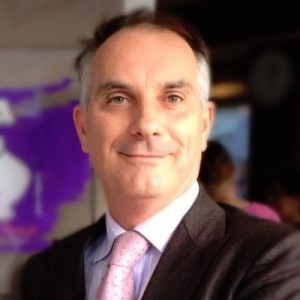 Dez Blanchfield
Resident Data Scientist
Industry Analyst & Consultant across Digital transformation, Cloud, Big Data, Analytics, Internet of Things, Cyber Risk, Cyber Security & Smart Cities
A healthy track record across key industry sectors such as Federal & State Government, Defence, Banking & Finance, Health & Aged Care, Airports & Aviation, Transport, Telecommunications, Energy and Utilities, Mobile Digital Media & Advertising, and Cyber Security.
I'm passionate about driving outcomes for organisations by leveraging Digital Disruption, Digital Transformation, Cloud Computing, Big Data & Analytics, Machine Intelligence, Internet of Things, DevOps Integration, Automation & Orchestration, App Containerisation & Micro Services, Webscale Infrastructure, and High Performance Computing to clients for their enduring success.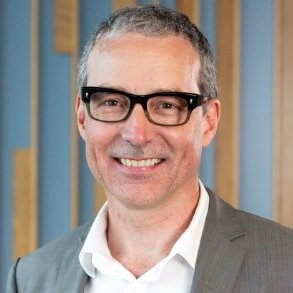 Ian Muir
Founder and Managing Director
Ian is one of Australia's leading Design authorities having pioneered Customer Centred Design in Australia. He helped shape the industry and formed one of the largest award winning Design practices in corporate Australia. He is a sought after design educator, keynote presenter, and Design judge. Ian is also a passionate mentor to start-ups and a Graduate of the Australian Institute of Company Directors.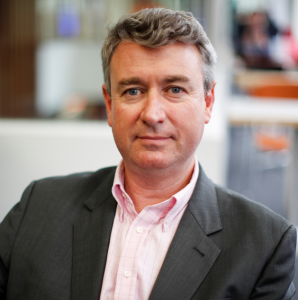 Dr. Ian Oppermann
CEO & Chief Data Scientist
Ian has over 20 years' experience in the ICT sector and, has led organisations with more than 300 people, delivering products and outcomes that have impacted hundreds of millions of people globally. He has held senior management roles in Europe and Australia as Director for Radio Access Performance at Nokia, Global Head of Sales Partnering (network software) at Nokia Siemens Networks, and then Divisional Chief and Flagship Director at CSIRO. Ian is considered a thought leader in the area of the Digital Economy and is a regular speaker on "Big Data", broadband enabled services and the impact of technology on society. He has contributed to 6 books and co-authored more than 120 papers which have been cited more than 3200 times. Ian has an MBA from the University of London and a Doctor of Philosophy in Mobile Telecommunications from Sydney University. Ian is a Fellow of the Institute of Engineers Australia, a Fellow of the IEEE, a Fellow of the Australian Academy of Technological Sciences and Engineering, a Senior Member of the Australian Computer Society, and a member of the Australian Institute of Company Directors.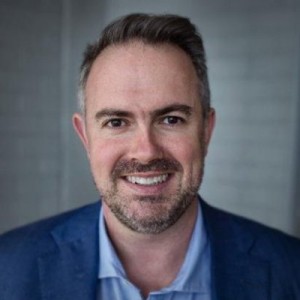 Jamie Pride
Managing Partner
Jamie Pride is a venture capitalist and thought leader on disruptive technology. He is a the managing partner of Phi Digital Ventures, and early stage venture fund and accelerator. In 2012 Jamie sold his technology startup, Velteo, to New York based System Integrator Bluewolf. Jamie has over 20 years experience with international technology and digital media organisations including leading realestate.com.au, and senior positions with salesforce.com, Red Hat, Veritas & Cisco Systems. He was a Partner at Deloitte, where he led the Deloitte Digital practice in Sydney.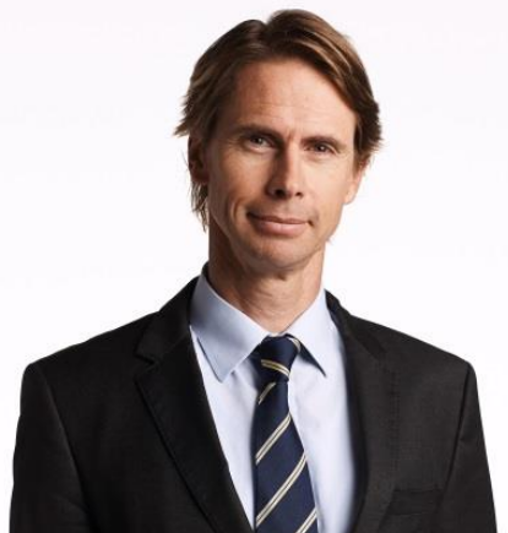 Julian Delany
Chief Digital Officer, News Digital Networks Australia
Julian Delany is the chief digital officer for News Digital Networks Australia (News DNA) responsible for the business' overall digital product development, commercial growth, digital partnerships and new digital assets, building high performing digital networks in the key categories of news and lifestyle. In this role he is also accountable for Australia's number one news site, news.com.au and the country's leading parenting site, Kidspot.com.au as managing director of the brands. Mr Delany has a strong track record of building brands, developing products that connect with consumers and using the latest technologies to deliver outstanding results. Under his leadership news.com.au has firmly established the position of Australia's leading source of news and become an essential part of Australian's daily lives, on whichever platform they choose to access it. Mr Delany joined news.com.au from Foxtel where he spent 10 years leading the growth of The Weather Channel. As general manager he was responsible for the strategy, delivery and operational management of The Weather Channel's broadcast on Foxtel along with delivery of commercial, digital and interactive products.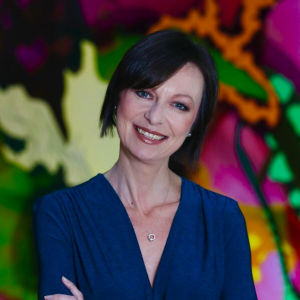 Karen Lawson
Chief Executive Officer
Karen Lawson is an award winning business executive and leader in the digital industry. She has held executive positions within both global companies and joint ventures. With experience leading teams through change and motivating and developing cross functional teams to peak performance, Karen is extremely passionate about delivering great results and helping others achieve their true potential.
Karen is a prolific networker and an experienced media commentator and guest speaker, with appearances on TV, radio in print and digital, as well as industry forums.
In 2016, Karen took the reins of Slingshot, a corporate accelerator focused on driving collaboration between Startups, Scaleups and corporates to lead the next wave of innovation. More than 50 Startups have participated in Slingshot's programs, achieving a combined market capitalisation in excess of $60m and creating nearly 100 full time jobs.
Karen is leading the business through its next stage of growth, using her proven experience in driving reinvention and transformation to help Australia's biggest businesses stay ahead of disruption.
Prior to her role at Slingshot, Karen served as CEO of CareerOne, a joint venture between News Limited and Monster Worldwide. With a remit to forge a new digital strategy, Karen restructured the business from a traditional job board, into a leading targeting and digital business offering media, employer branding, SaaS and sourcing solutions. CareerOne went on to be awarded a spot in the coveted BRW 'Top 50 most innovative companies' list for 2014.
BRW Magazine quoted this turnaround as follows: "CareerOne is no longer second to SEEK in the recruitment advertising market – not because it's caught up, but because it has redefined the market it is in."
Karen also served as General Manager – Business Development at Yahoo7! where she held full commercial and operational responsibility for data, advertising, publishing, technology, search, mobile and strategic partnerships, including the Microsoft Bing alliance.
Karen has a passion for driving innovation and has worked alongside a number of leading organisations as a consultant including Laureate International (the largest private educator in the world), Harris Farms and the National Breast Cancer Foundation. She was named UN ambassador for Womens Entrepeneurship Day, a Nominee for Telstra Woman of the year and the Australian Growth Company Awards 2015.
Karen is also a huge 'foodie' and has been a food and luxury travel journalist for over ten years, writing for a diverse range of publishers. She doesn't have holidays, but has research and writing trips! To balance this out she is an avid runner having completed both New York and London Marathons, though these days she is more likely to be seen jogging around Blackwattle Bay at a much more sedate pace!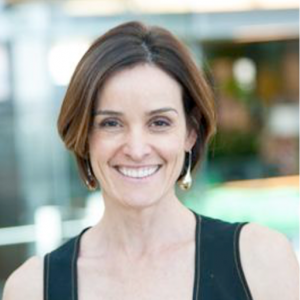 Larissa Azevedo
Executive Experience Manager Digital Banking and Fintech & Partnerships
Larissa is a Design Leader with a strong track record in design strategy, cross-channel experience management, Lean UX methodologies and Digital Experimentation. She has led large-scale cross-platform (desktop and mobile) and cross-channel (digital, retail and call centres) programs across a range of industries driving delight to customers and concrete and measurable outcomes to businesses.
In her current role at CBA as Executive Digital Experience Manager, Larissa's is responsible for creating holistic products and services that meaningfully impact people's financial decision making, improving their lives and generating value for CommBank's customers, staff and shareholders.
Larissa has a double degree in Communication and Interactive Design, as well as a Master in Interactive Media (UTS).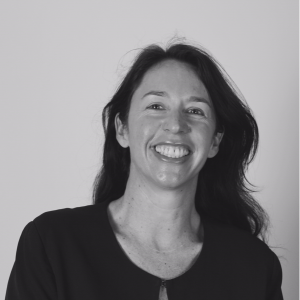 Leisa Bacon
Director Audience & Marketing
Leisa Bacon has over 20 years' experience working across marketing, communications and strategy roles. Throughout the last decade these have been at executive and director levels, in both government and large commercial businesses. She is passionate about both people and results, accustomed to working in highly competitive markets with a broad matrix of stakeholders and thrives on learning. Leisa has strong foundations in customer-first thinking, processes and commercial ROI from her early career in blue chip consumer goods marketing; more recently she has been working in organisations navigating major change agendas. Her current role as Audience & Marketing Director for the ABC focuses predominantly on building a strong understanding of audiences, stakeholder management, marketing, communications and change management. She leads a team of 130 with an underlying requirement to help pivot the ABC into a digital future.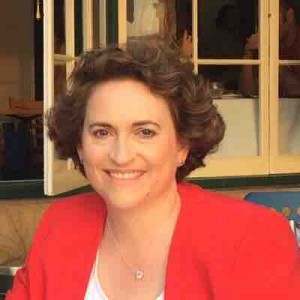 Dr. Maria Milosavljevic
Chief Innovation Officer & Chief Information Security Officer
Dr Maria Milosavljevic is the Chief Innovation Officer (CIO) of AUSTRAC and an Adjunct Professor at the University of Canberra. AUSTRAC is Australia's Financial Intelligence Unit as well as the regulator of anti-money laundering and counter-terrorism financing. Our vision is a financial system free from criminal abuse. Dr Milosavljevic's remit includes being the champion for an innovation-centred approach across the agency, leading capability improvement programs, and ensuring that we manage, protect, nurture and exploit our data to derive useful information and insight. As a data scientist herself, she also oversees related organisational capability strategy including enterprise analytics. Prior to joining AUSTRAC, Dr Milosavljevic was the Chief Information Officer at the Australian Crime Commission where she was the key driver in the establishment of the National Criminal Intelligence Fusion Capability. In 2015 the Fusion Program won several awards including an iAward and an Australian Computer Society (ACS) Digital Disrupter Award. Dr Milosavljevic was one of three finalists for the iTnews Government CIO of the year in 2014. She completed a PhD in Computer Science on a prestigious scholarship from the Microsoft Research Institute, and graduated from ANU with an Executive Masters of Public Administration from the Australia and New Zealand School of Government (ANZSOG). Dr Milosavljevic has developed several world-first and award-winning solutions to difficult problems throughout her 25 year career. She has also published widely and has been a keynote speaker for a range of conferences.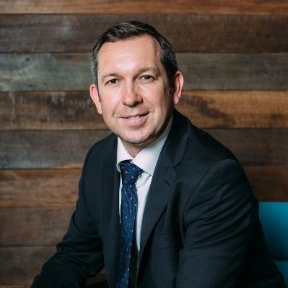 Nick Smith
Managing Director, Australia and New Zealand
Nick Smith is the Managing Director, Australia and New Zealand at Informatica. In this role, he is responsible for all business operations for the Informatica business within the ANZ region. Nick is a thought leader who is passionate about helping businesses maximise the opportunities created by the digital, consumer centric, and always on world. Nick has over 20 years of experience transforming and leading technology companies across four continents.
Prior to joining Informatica, Nick held a variety of senior leadership positions at Pitney Bowes, Gartner, Thunderhead and Citrix across ANZ where he was instrumental in driving sales excellence and business transformation. He holds an MBA from Melbourne Business School and a BA (Hons) and MSc from Brunel University, London.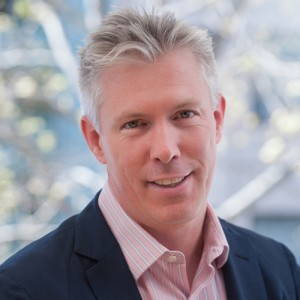 Paul Rush is a Partner in the Sydney Office of Odgers Berndtson where he leads the CIO/CTO/CDO functional practice for Asia Pacific and Japan. He is a member of the Global CIO functional lead team and manages several regional key accounts within the Telecommunications sector. His client portfolio is international and broad. He has worked across a multitude of industries and types of organisation, including Global MNC's, ASX Listed Companies, Government, Higher Education, Professional Services and NFP's.
Paul is often asked to provide comment to the press in regard to the changing landscape of technology leadership within the region. Paul started his search career in the UK. He moved to Australia in 2005.
Prior to joining Odgers Berndtson, Paul worked for another well respected search firm. He has always focused on Technology executives and Telecommunications.
Paul has an honours degree in Geography from the London School of Economics.
Paul Shetler
Former Chief Executive Officer, Australian Government
Paul Shetler is a technologist and entrepreneur with over two decades' experience in financial services and digital.
Paul is the former Chief Digital Officer of Australian Government's Digital Transformation Agency.
He previously led the relatively new digital team at the Ministry of Justice that has been tasked with digitally transforming the way the public use government services, from booking a visit to a prison to filing a civil claim. The transformation initiative covers both internal systems and external end-user touch points.
He has managed and delivered some of the world's largest IT integration programmes and organisational change programmes. This has involved introducing new technologies and software architecture which were later adopted across financial services and everyday life, such as service-oriented architecture (SOA), message brokering and cloud computing.
He has also built world-class international organisations within large global technology firms to define, implement, sell and market products and services based on networks, mobile technologies and very large-scale systems integration and modernisation.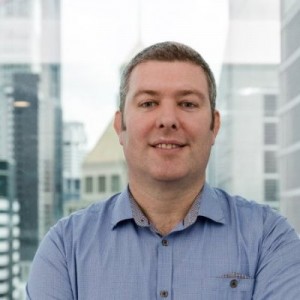 Philip Zohrab
Chief Data Officer, Australia & NZ
With over 17 years working in digital, Phil is a specialist in data and ad tech for advertising. His roles have evolved with the internet itself, spanning jobs in social, search, performance, ad operations, analytics, and data across roles with publishers in the UK, for his own agency in New Zealand, for Publicis in Australia, and Dentsu Aegis Network in Singapore and Australia/New Zealand. In his current role, Phil brings together the agency's capabilities for the unification, enrichment, visualisation and activation of data.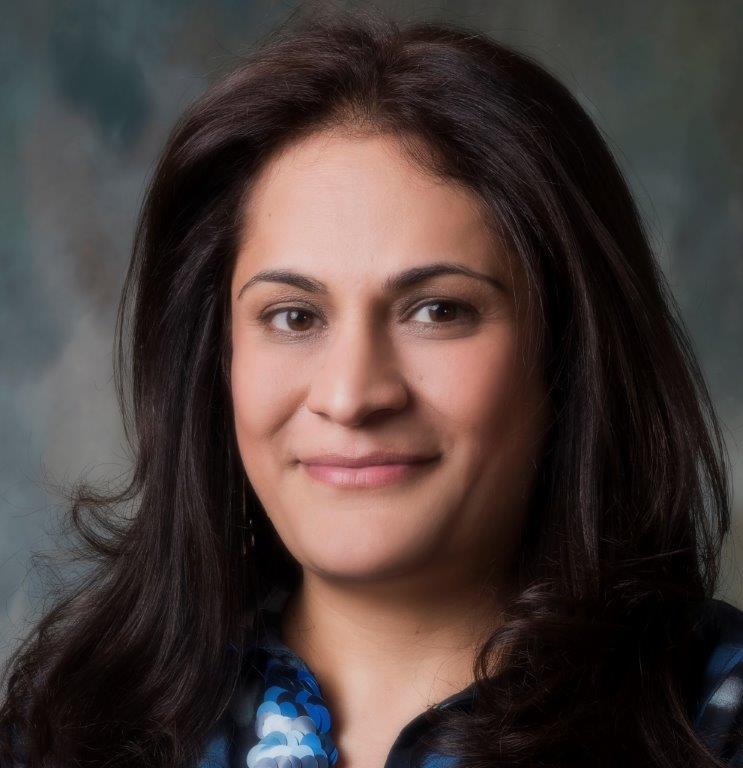 Dr. Rachna Gandhi
Chief Executive Officer
Rachna is currently CEO of Service NSW. With an exceptional track record in the business world, Rachna brings strategic and commercial expertise to Service NSW. Service NSW is the state's transactional services one stop shop leading major service delivery and digital reform in government.
Rachna is a recognised expert in customer centric design and innovation. Rachna also has an extensive background in customer service, distribution, operations, employee engagement and organisational change. She is an experienced executive, having worked in across banking, wealth management and hospitality sectors domestically and internationally. In her previous executive positions Rachna has successfully led business transformations to embed a customer, data driven culture, enhance service delivery models and drive digital innovation.
Rachna recently featured in 'The World We See' publication; a compilation of personal letters from Australia's leading male and female CEO's and advocates of change on their vision and desire for the next generation of female leaders.
Rachna holds a PhD in Consumer Behaviour; and post graduate qualifications in Customer-Led Strategic Transformations from Stanford University (USA).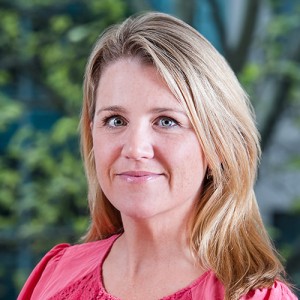 Rebecca Reed
Partner - Sports, Gaming & Entertainment
Rebecca Reed is a Partner at the Odgers Berndtson Sydney office. Her focus is in our Sports, Gaming and Entertainment practice. She specialises in executive search for Directors, Senior Executives, C-level and Non-Executive Directors in the Sports, Gaming & Entertainment related industries.
For over 15 years Rebecca has held senior positions within a range of business, cultural and operating environments. Rebecca's strong strategic and business acumen is always evident, however it's her ability to balance business goals with the people insights that sets her apart. Rebecca truly 'gets' business and 'gets' people, which is the perfect combination for her role within Odgers Berndtson's Australian team.
Rebecca has a track-record of working with Senior Executive and Company Directors to help align business objectives, drive strategy and appoint the best people to achieve the desired results.
Rebecca works closely with Odgers Berndtson global team, across 28 countries, to ensure success in both local and global searches, drawing upon her management experience, IQ and EQ to uniquely understand your objectives and identify the key people to drive success within your business.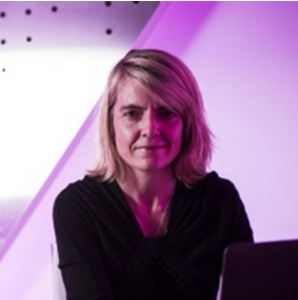 Rebekah Horne
Chief Digital Officer
Rebekah has 20 years' experience in digital, telecommunications, mobile and media companies and is currently the Chief Digital Officer of the NRL. Prior to joining the NRL, Rebekah was the Chief Digital Officer of Network Ten and before that Chief Executive Officer of LA based start-up Topfloor.com, a Google and POLARIS Ventures backed e-commerce business. Between 2006 and 2011, Rebekah was responsible for the internationalisation of News Corp's digital business, Fox Interactive Media. As MD of EMEA and Asia Pacific, she managed 26 territories. Prior to joining News Corp, Rebekah held a senior content and commerce position at SingtelOptus. Rebekah is also a non-executive director at Greencross Ltd.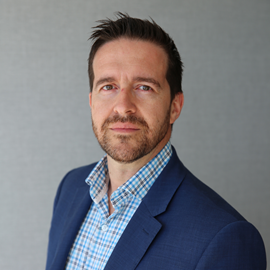 Dr. Rod Farmer
Digital Vice President, Digital McKinsey
Rod joined Digital McKinsey within McKinsey & Company's Sydney office as Digital VP, leading the Design practice for Australia and New Zealand. He is a recognised thought-leader in human-centred design and design-led innovation, with extensive experience building digital capabilities across multiple sectors.
Rod has worked extensively with private and public sector companies to deliver digital transformation projects and build customer experience and design capabilities.
Prior to joining McKinsey & Company, Rod held APAC and ANZ Executive roles at one of the world's leading digital agencies leading design, customer experience and end-to-end digital strategy.
Rod holds a PhD (Human-Computer Interaction) from University of Melbourne, Masters (Sociology) from Lyon III, and Bachelors of Arts and Science (Hons) from University of Melbourne.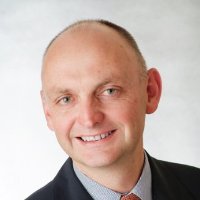 Ross Farrelly
Cloud Strategy Leader
Ross Farrelly recently joined IBM as Cloud Strategy Leader for the Australia and New Zealand region. He works with companies throughout the region to develop and execute on their strategies to adopt and realise the benefit of cloud computing, focussing on the IBM Cloud Data Services technologies.
Previously Ross was Chief Data Scientist at Teradata APAC where he was responsible for big data and analytics projects utilising the Teradata Aster, Spark and Hadoop platforms.
Ross has extensive consulting experience in large-scale big data implementations in multiple companies across Telco, Banking and Government verticals in Australia, New Zealand and
South East Asia.
He has a Master of Applied Statistics, a Masters of Applied Ethics, a first class honours degree in Pure Mathematics and is aiming to compete his PhD in Information Systems in early 2017.

Shane Mattiske
Managing Director, Australia and New Zealand, Nielsen Sports
Shane Mattiske leads the Nielsen Sports business in Australia and New Zealand. Nielsen Sports is focused on leveraging a deep bed of sports, media and consumer data to drive insights and consulting projects for its sports, media and brand clients.
As one of Australia's most respected sports administrators, Mattiske had spent 15 years at the National Rugby League (NRL), including a period as interim Chief Executive in which he led the league's 2012 – 2017 record breaking broadcast rights agreements.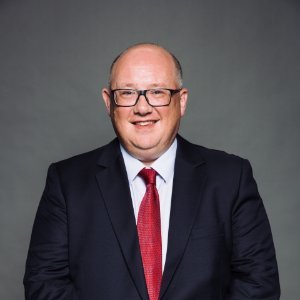 Simon Bligh
Former Chief Data Officer at Veda
Mr. Simon Bligh, BA (Oxon), ACA (ICAEW), serves as the Chief Executive Officer of Dun & Bradstreet for Australia & New Zealand at Dun & Bradstreet (Australia) Pty Ltd. Mr. Bligh served as the Chief Data Officer of Veda Group Limited from May 2013 to April 1, 2015. He served as the Chief Data Officer at Veda Advantage Limited and also as its Chief Financial Officer since 2010. Mr. Bligh joined Veda Advantage Group in November 2010. He served as Chief Financial Officer of Sydney Airport Corporation Limited. His career spans 20 years in a wide range of financial roles in Europe and Australia. Prior to Sydney Airport, he served for 13 years in telecommunications businesses in Australia, France, Ukraine and the UK. He served for four years in Paris as AT&T European Chief Financial Officer responsible for over 300 staff located in countries. He has extensive treasury, risk management, vendor management and commercial expertise. Previously, he served as the Chief Financial Officer of Sydney Airport where amongst other responsibilities he led major re-financing of the business and was responsible for all commercial matters with airlines including airline acquisition. Mr. Bligh holds degree in English Literature from University of Oxford.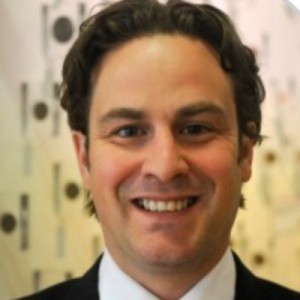 Simon is listed in FinTech Asia's top 100 leaders as well as FST media's top 10 AsiaPac leaders to watch. In 2015 he was one of a handful of global leaders to be interviewed by Ginni Rometty, President and CEO of IBM, for his views on data and digital disruption and innovation.
He has significant experience in delivering digital solutions that bridge customer and commercial outcomes and enable organisation wide transformation. This includes commercial, cultural and customer change. He has also brokered world-class strategic partnerships and has brought entrepreneurial capability and execution into corporate environments. All resulting in the ability to execute faster transformation and in-year ROI.
He is considered a thought leader in customer engagement strategy and has been recognised by commentators such as the Corporate Executive Board and Mckinsey & Co as global best practice.
Simon was responsible for developing and implementing Westpac's digital which have won a number of NZ and international awards, including in 2015 and 2016 Westpac New Zealand being awarded Asian Banker Best Retail Bank of the year, Canstar Online Bank of the year and the Direct Marketing Associations 'Organisation of the year'.
Previous leadership of Air New Zealand's customer loyalty strategy played a key role the airline winning multiple awards, including Airline Of The Year in 2012.
Simon lives in Auckland, New Zealand with his wife Suzanna and three children.
Digital leaders from these companies have spoken at previous CDO Summits: