SPEAKERS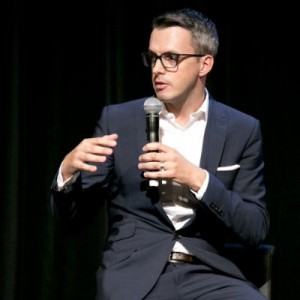 Ciarán Norris
Director – Marketing & Business Insights Consultation
Ciarán has been working online since getting a job in an internet café in Sydney in 1999. He's worked client-side, at media and creative agencies and in sales organisations driving innovation and an understanding of digital trends.
He started in online publishing, setting-up the first SEO training programme for journalists at the UK B2B publisher RBI, before moving agency side. At digital marketing agency Altogether he was responsible for award winning campaigns as Head of Search & Social.
He then spent 5 years at global media agency Mindshare, as the first Head of Social in their worldwide office in London, the first Head of Digital at Mindshare in Ireland and then Chief Digital Officer for Mindshare Australia. During his time at Mindshare he helped win & retain major clients and ran a number of innovative initiatives and campaigns to "normalise" digital at Mindshare and its clients.
Ciarán then moved to Yahoo7's, heading the Strategy & Integration team within the sales organisation, where he led the commercial roll-out of Tumblr in Australia. He has recently started at American Express where he leads Amex's consultancy team providing marketing services and advice to its merchant clients across the JAPA region.
< SEE ALL CONFERENCE SPEAKERS>