SPEAKERS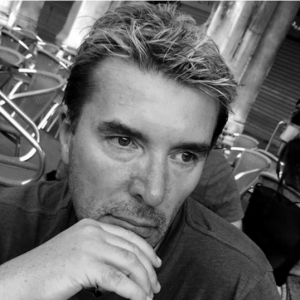 Gary Wheelhouse
Chief Digital Officer
For the past 24 years, Gary has been with Harvey Norman in a variety of roles that have demonstrated experience in leadership and strategy across both traditional bricks and mortar, and online retail, with a focus on delivering results.
Gary's current role is Chief Digital Officer at Harvey Norman. Reporting to the CEO, Gary leads the development and execution of the Harvey Norman digital strategy, taking ownership of the management and development of all Harvey Norman online activity worldwide.
Gary is responsible for the end-to-end strategy, design, and implementation of the company's digital roadmap that is positioned to meet the needs of the business in communication, engagement, and transaction.
Harvey Norman's digital strategies address customers, the stores, their people, suppliers, web, mobile, cloud, data and insights, online marketing, and digital development, increasing customer acquisition, conversion and retention.
Digital is influencing every facet of the business. It is vital to Harvey Norman that they continue to empower their people, whether they are local specialists in stores, at warehouses, online, or wherever they are, to give customers a great Harvey Norman experience!
The CDO is primarily a change agent who will help deliver Harvey Norman further into the digital age.
Under Gary's leadership Harvey Norman were awarded a "Mobie" for Best Mobile Store 2012 by the Australian Mobile Industry, and Best Multichannel Retailer by the Online Retail Industry of Australia for 2013.
Gary currently sits on the advisory board of eTail Asia, and was recently appointed to the Strategy Advisory Board of Innovation Enterprise US to assist with their program of global strategy summits. Gary has previously represented Harvey Norman on Intel's Consumer Board of Advisors for the Digital Home Group. Gary has appeared on panels ranging from The Academy of TV Arts and Sciences in Hollywood discussing the future of TV, to SXSW 2011 The Last Broadcast: Entertainment is Social – What's Next? – talking about the future of Social TV.
Most recently Gary keynoted at MagentoLive Australia presenting the Harvey Norman Digital journey.
Gary has an insatiable appetite and infectious passion for technology. After five minutes with Gary, your home, shopping, and life on the go will never be the same.
< SEE ALL CONFERENCE SPEAKERS>