SPEAKERS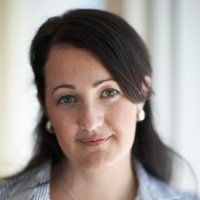 Kate Burleigh
Managing Director
Kate Burleigh is Managing Director for Intel Australia/ New Zealand. Kate is responsible for Intel's overall business within Australia and New Zealand and is committed to ensuring Intel's customers benefit from the diverse breadth of products and services the company offers; from personal computing, the cloud and big data solutions, to the Internet of Things and data security offerings.
With a strong reputation in high-tech sales and brand marketing built over a 20 year career, Kate is passionate about the potential for technology to vastly improve how we live, work, and play within this increasingly connected world. She is a strong advocate for boosting educational efforts in the fields of science, technology, engineering, and maths (STEM) and supports the need for smart government policy and industry leadership on how we harness technology to drive innovation.
Prior to her appointment as Managing Director, Kate spent six years as Marketing and Retail Sales Director. More recently she managed Intel's Channel Sales Organisation, and from 2000 to 2003 Kate held the role of Asia Pacific Category Manager for Intel Centrino® mobile technology.
Kate sits on the board of the Australian IT Industry Association (AIIA) and is deputy-chair of the National i-Awards steering committee. Additionally Kate sits on the Camp Quality board.
Prior to joining Intel in 1996, Kate worked in marketing roles in both the retail and non-profit sectors.
Kate holds a Masters of Business and Marketing from University of Technology Sydney and a Bachelor of Arts degree from Sydney University. She lives in Sydney with her husband and two daughters.
< SEE ALL CONFERENCE SPEAKERS>