SPEAKERS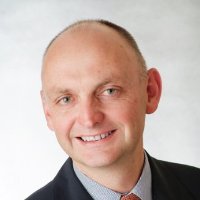 Ross Farrelly
Cloud Strategy Leader
Ross Farrelly recently joined IBM as Cloud Strategy Leader for the Australia and New Zealand region. He works with companies throughout the region to develop and execute on their strategies to adopt and realise the benefit of cloud computing, focussing on the IBM Cloud Data Services technologies.
Previously Ross was Chief Data Scientist at Teradata APAC where he was responsible for big data and analytics projects utilising the Teradata Aster, Spark and Hadoop platforms.
Ross has extensive consulting experience in large-scale big data implementations in multiple companies across Telco, Banking and Government verticals in Australia, New Zealand and
South East Asia.
He has a Master of Applied Statistics, a Masters of Applied Ethics, a first class honours degree in Pure Mathematics and is aiming to compete his PhD in Information Systems in early 2017.
< SEE ALL CONFERENCE SPEAKERS>