SPEAKERS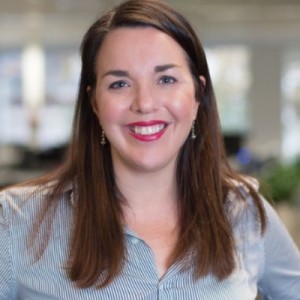 Sarah joined Salmat in April 2015 bringing over 18 years' experience in the telecoms, mobile, TV, technology and digital sectors.
Sarah's international and local experience in building brands will play a pivotal role in driving Salmat to establish a clear framework and process for building and maintaining innovative products and services; as well as driving all marketing activity across the company.
At Optus, Sarah held a number of positions across the business. As Vice President Product Marketing she was responsible for the Optus portfolio of products and services across the Consumer & SME business. As the Vice President of Consumer Broadband, Sarah drove transformation of the Optus Broadband & TV business; establishing new thought platforms to challenge Telstra and position Optus as the alternate brand of choice, following several consecutive years of share & profit decline. She was also responsible for annual revenues of AUD $1billion and 1 million+ customers.
Prior to Optus, Sarah, who is originally from the UK, led the SME Products and Marketing business at BT, following a highly successful time at The Carphone Warehouse in London. There, as one of the founding members of start-up telco TalkTalk, Sarah drove the company from creation to over 3 million customers. Sarah has significant experience in multi-channel marketing and the smart use of big data and analytics, having driven campaigns across retail, field marketing, digital, and outbound telesales for both large business and consumer customer bases.
< SEE ALL CONFERENCE SPEAKERS>