SPEAKERS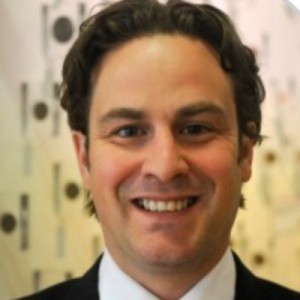 Simon is listed in FinTech Asia's top 100 leaders as well as FST media's top 10 AsiaPac leaders to watch. In 2015 he was one of a handful of global leaders to be interviewed by Ginni Rometty, President and CEO of IBM, for his views on data and digital disruption and innovation.
He has significant experience in delivering digital solutions that bridge customer and commercial outcomes and enable organisation wide transformation. This includes commercial, cultural and customer change. He has also brokered world-class strategic partnerships and has brought entrepreneurial capability and execution into corporate environments. All resulting in the ability to execute faster transformation and in-year ROI.
He is considered a thought leader in customer engagement strategy and has been recognised by commentators such as the Corporate Executive Board and Mckinsey & Co as global best practice.
Simon was responsible for developing and implementing Westpac's digital which have won a number of NZ and international awards, including in 2015 and 2016 Westpac New Zealand being awarded Asian Banker Best Retail Bank of the year, Canstar Online Bank of the year and the Direct Marketing Associations 'Organisation of the year'.
Previous leadership of Air New Zealand's customer loyalty strategy played a key role the airline winning multiple awards, including Airline Of The Year in 2012.
Simon lives in Auckland, New Zealand with his wife Suzanna and three children.
< SEE ALL CONFERENCE SPEAKERS>