2016 Speakers


All Speakers (Confirmed)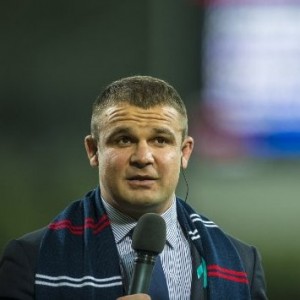 Adam Freier
Head of Digital and Wallabies Media
Mr. Adam Freier serves as General Manager, Communications and Media at Melbourne Rebels Rugby Union Ltd. In this role, Mr. Freier leads the execution of all internal and external communications with particular emphasis on media relations, media profile and communications with Rugby stakeholders. He was a Wallaby, Brumby, Waratah and Rebels Rugby player. Having captained the NSW Waratahs in 2007, he was also President of the Rugby Union Players Association (RUPA) and played a prominent role within the Australian Rugby community through various charities and schools. He is a regular columnist for Fairfax Media, and makes regular TV and Radio appearances on ABC News Breakfast, Grandstand and Offsiders, along with SKY and Triple M.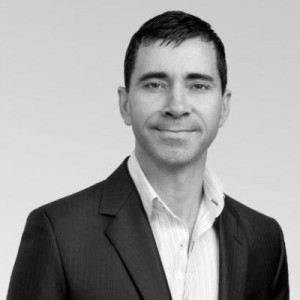 Andrew Reid
General Manager, Data Analytics and Insights
Andrew Reid is General Manager of TEG Analytics, one of Australia's largest ecommerce and data platforms. Andrew has more than 17 years experience in digital business management, covering the inter-related fields of data management, analytics, digital marketing, market research and marketing automation. Prior to TEG, Andrew was Head of Data, Digital and Investment at Dentsu Aegis Network (DAN). Previous roles include Managing Director Komli Media ANZ, Managing Director, Nielsen Online and eCommerce Marketing Director, Commbank.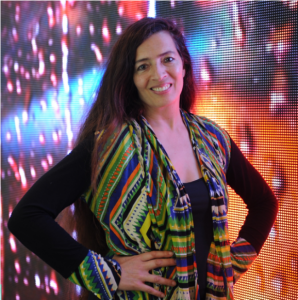 Bem Le Hunte
Associate Professor
Associate Professor Bem Le Hunte is an international author, an academic at UTS and an expert in the field of Creative Intelligence. Over the past three decades she has worked across a broad range of creative industries, from advertising and journalism, to publishing and new media. She's been a creative consultant, creative director, brand consultant and copywriter (in the UK, Australia and India) for over 500 brands across a diverse range of media – covering the world's most successful blue chip companies to social enterprises and start-ups.
In her professional life, Bem has focused on digital innovation, educating consumers, clients, students and colleagues on the creative potential of next generation technology since the time she was creative director on the launch of Microsoft Windows '95.
Bem's research interests lie in the thinking, theory and practice of creativity and in trailblazing educational innovation. She also has a research interest in cross-media innovation, storytelling and the social, cultural and political impact of media consumption.
At UTS, Bem is the course director for the Bachelor of Creative Intelligence and Innovation, responsible for the interdisciplinary integrity and inspiration behind this flagship combined degree. She teaches creative thinking, theory and practice across disciplines from Anthropology to Media and Creative Writing – and works with academics from across all faculties at UTS as well as with industry stakeholders, to create this world-first, future-facing transdisciplinary degree.
Currently, Bem is working on her fourth book. Her novels, short stories, articles and commentaries are published internationally to critical acclaim. Her most recent passion is a start-up with fellow authors at www.wutheringink.com– the world's first author-run portal for published writers.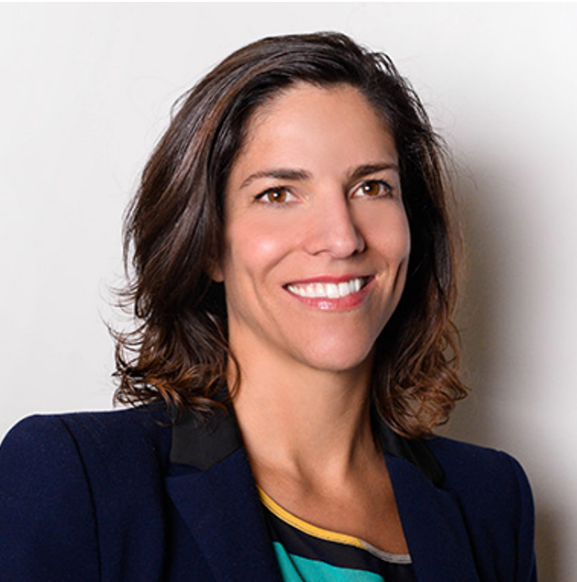 Bronwyn van der Merwe
Group Director and Managing Director
Bronwyn heads up Fjord in Australia, one of our newest studios. As the Group Director, Bronwyn is responsible for growing the business, finding and developing the best talent, creating value for our clients through design and innovation, as well as overseeing the work that the team delivers. Central to all of this is understanding and empathising with the end user of a service, be that a customer or a staff member.
Bronwyn is passionate about using creativity and design thinking to reframe big, fuzzy problems, be that for an individual, a business or society. She loves using design to create beautiful, coherent brand experiences across multiple touchpoints.
Bronwyn hails from the BBC, where she first had the pleasure of working with Fjord. Being the Head of Design and User Experience, she led the project that delivered the Global Experience Language for the BBC's digital products across web, mobile, tablet and interactive TV (GEL). After 15 fabulous years in the UK she decided to return to Australia where she joined Massive Interactive as Global Director of Experience & Design. Massive specialise in creating digital experiences for the entertainment, media, travel and airline industries. The projects Bronwyn worked on included the design of the in-flight entertainment systems for Singapore Airlines, Emirates and Qantas; set-top boxes for local pay TV provider Foxtel as well as Freeview; and a bunch of connected TV, mobile and tablet apps for clients such as the BBC and Sony.
When Bronwyn takes a break from design thinking, she has two little boys to keep her busy, three chickens, a vegetable patch and half a dog (that she shares with her brother). She loves going to the beach, doing yoga, taking the kids camping and enjoying a glass of wine with good friends.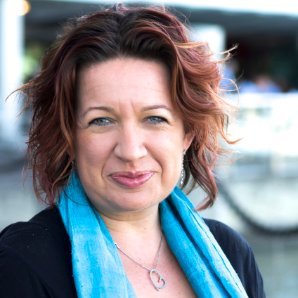 Cat Matson
Chief Digital Officer, City of Brisbane
As CDO of Brisbane city, Cat looks for opportunities to drive economic development in the city through the smart, strategic adoption of digital technologies. This includes educating, enabling and empowering the small business sector, galvanising and strengthening the digital start-up ecosystem and assisting in identifying digital infrastructure opportunities to enhance residents' and visitors' experience of the city.
As the co-host of the Australian Businesswomen's Network's 'Social Media for Small Business' podcast she has interviewed some of Australia's leading social media practitioners and is constantly delving into the latest tools, trends and apps.
As CEO of HEARIS, an Australian-developed social media management platform, she helped clients like Lorna Jane, Ray White, Poolwerx and Goodlife Gyms to manage multiple, local, Facebook pages.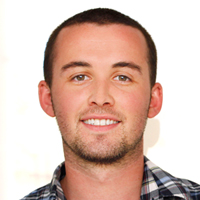 Chris Gross
Head of Marketing, Brand and Social
Found in a natural state of shaking things up, talking too loudly and shouting at the TV pending the outcome of my favourite teams at any given time. Young enough that I'm at home in digital, whilst old enough that I've made a few mistakes and learnt from them. Heading up Marketing, Brand and Social Media at Fox Sports for the last 3.5 years- yes it's a dream job. Prior to this spent 4 glorious years at Vodafone as Head of Social Media and Video.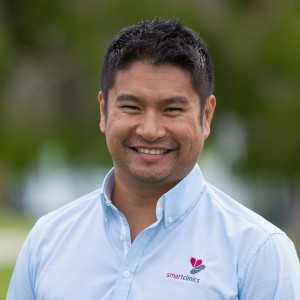 Christian Bowman
Head of Marketing & Digital
Christian Bowman has been helping organisations for over 13 years to develop and execute marketing and digital strategy to provide remarkable customer experiences.
Previously, Christian joined RSPCA Queensland as their Chief Digital Officer in 2013 after being the Digital Strategy Manager at Bond University for 3 years. In doing so, was the first CDO in the Not-For-Profit sector in Australia. In his time at the 130-year-old organisation, Christian not only assumed leadership of the digital channels, but the RSPCA brand where he lead 3 teams in the areas of Marketing and Digital. Christian was integral in leading the Queensland communications strategy for the 2015 Greyhound Raids, as seen on ABC's Four Corners.
Christian has a Bachelor of Design Studies from the Queensland College of Art, a Diploma of Management from the Australian Institute of Management and is currently completing a Master of Business Administration at Bond University.
Christian brings a wealth of knowledge and experience not only to SmartClinics, but also to the Healthcare sector in Australia. He has spoken at several conferences, highlighted by sharing the stage with ASX10 listed companies on the topic of digital transformation, and speaking at a UN conference in Thailand on the topic of using Social Media, to mobilise young people to arrest a growing trend in the contraction of AIDS in the Asia Pacific region.
Quite prolific on social media, Christian has a passion for photography, animals, food and travel.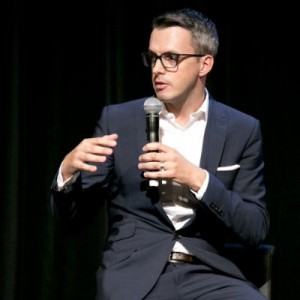 Ciarán Norris
Director – Marketing & Business Insights Consultation
Ciarán has been working online since getting a job in an internet café in Sydney in 1999. He's worked client-side, at media and creative agencies and in sales organisations driving innovation and an understanding of digital trends.
He started in online publishing, setting-up the first SEO training programme for journalists at the UK B2B publisher RBI, before moving agency side. At digital marketing agency Altogether he was responsible for award winning campaigns as Head of Search & Social.
He then spent 5 years at global media agency Mindshare, as the first Head of Social in their worldwide office in London, the first Head of Digital at Mindshare in Ireland and then Chief Digital Officer for Mindshare Australia. During his time at Mindshare he helped win & retain major clients and ran a number of innovative initiatives and campaigns to "normalise" digital at Mindshare and its clients.
Ciarán then moved to Yahoo7's, heading the Strategy & Integration team within the sales organisation, where he led the commercial roll-out of Tumblr in Australia. He has recently started at American Express where he leads Amex's consultancy team providing marketing services and advice to its merchant clients across the JAPA region.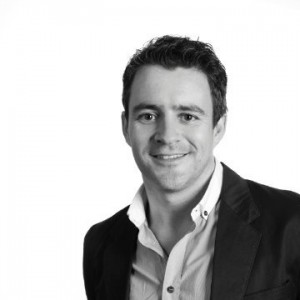 Danny Bass was appointed CEO at IPG Mediabrands in May 2015, where he leads over 600 employees in the Australia group. He was previously Chief Investment and Intelligence Officer for GroupM Australia for two years, and Chief Digital Officer for five years before that. Danny was also National Sales Diretor at News Digital Media.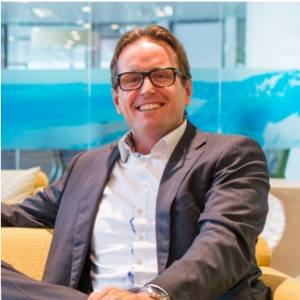 Dave Maunsell
Managing Director, Accenture Digital ANZ
Dave Maunsell leads Accenture Digital in Australia and New Zealand and is responsible for driving the digital go-to-market activities across both these geographies. Accenture Digital offers a comprehensive portfolio of business and technology services across digital marketing, mobility and analytics to help businesses unleash the power of digital to drive growth and create new sources of value. Digital is fundamentally changing the way businesses and governments operate—from how they interact with customers, citizens and suppliers, to how they manage their employees.
Dave has a broad working knowledge of business and technology innovation and information security, with significant experience sharing this information with senior executives. Since joining Accenture in 2000 Dave has focused on helping client in business and technology innovation and information security, and he manages to make both of them deeply interesting. He has a broad working knowledge of securities servicing, exchanges, trading systems, electronic conveyancing and payments, all of which he draws on to deliver advice for large corporates. What gets really interesting is his ability to map out, with real clarity, the New World Order towards which we are heading.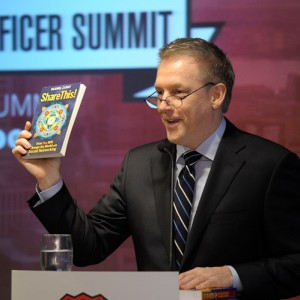 David Mathison
Curator, CDO Summit
David Mathison is the curator of the Chief Digital Officer Summit and founder of the CDO Club.
He is the world's leading authority on Chief Digital and Data officers, and has been quoted by the Financial Times, the Wall Street Journal, Computerworld, McKinsey & Company, MIT Sloan Management Review, CMS Wire, ZDNet, Fierce CIO, and I-CIO, among others.
He was previously the founder and Managing Director of the Digital Media practice at Chadick Ellig, a premiere executive search consultancy named by Business Week as "one of the world's most influential headhunters.
Mathison's book, BE THE MEDIA, was featured in the NY Times after he pre-sold over 5,000 copies in 11 days via his web site, Twitter, and Facebook.
He has given keynote presentations everywhere from Columbia University to the United Nations (3 times in 2010), from Amsterdam to Zagreb.
From 1999-2001 he was founder and CEO of the Kinecta Corporation where he raised $30 million in under 2 years. Kinecta was acquired and is now part of Oracle (NASDAQ: ORCL).
From 1994-1999 Mathison was Vice President with Thomson Reuters, the world's largest news agency, where he pioneered online content syndication.
Mathison earned his Masters degree from Columbia University in 1995.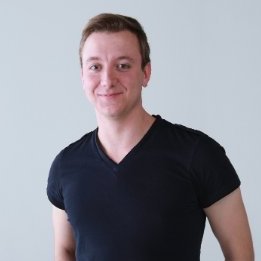 David Swan
Technology Reporter
David Swan is a technology reporter based in Melbourne. He enjoys exploring the intersection between technology and people's every day lives, and loves telling a good story. He's worked for The Australian for about a year and before that wrote for Technology Spectator and iTWire. Side interests include coffee, craft beer, stand up comedy and 90's music.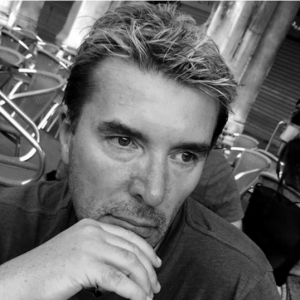 Gary Wheelhouse
Chief Digital Officer
For the past 24 years, Gary has been with Harvey Norman in a variety of roles that have demonstrated experience in leadership and strategy across both traditional bricks and mortar, and online retail, with a focus on delivering results.
Gary's current role is Chief Digital Officer at Harvey Norman. Reporting to the CEO, Gary leads the development and execution of the Harvey Norman digital strategy, taking ownership of the management and development of all Harvey Norman online activity worldwide.
Gary is responsible for the end-to-end strategy, design, and implementation of the company's digital roadmap that is positioned to meet the needs of the business in communication, engagement, and transaction.
Harvey Norman's digital strategies address customers, the stores, their people, suppliers, web, mobile, cloud, data and insights, online marketing, and digital development, increasing customer acquisition, conversion and retention.
Digital is influencing every facet of the business. It is vital to Harvey Norman that they continue to empower their people, whether they are local specialists in stores, at warehouses, online, or wherever they are, to give customers a great Harvey Norman experience!
The CDO is primarily a change agent who will help deliver Harvey Norman further into the digital age.
Under Gary's leadership Harvey Norman were awarded a "Mobie" for Best Mobile Store 2012 by the Australian Mobile Industry, and Best Multichannel Retailer by the Online Retail Industry of Australia for 2013.
Gary currently sits on the advisory board of eTail Asia, and was recently appointed to the Strategy Advisory Board of Innovation Enterprise US to assist with their program of global strategy summits. Gary has previously represented Harvey Norman on Intel's Consumer Board of Advisors for the Digital Home Group. Gary has appeared on panels ranging from The Academy of TV Arts and Sciences in Hollywood discussing the future of TV, to SXSW 2011 The Last Broadcast: Entertainment is Social – What's Next? – talking about the future of Social TV.
Most recently Gary keynoted at MagentoLive Australia presenting the Harvey Norman Digital journey.
Gary has an insatiable appetite and infectious passion for technology. After five minutes with Gary, your home, shopping, and life on the go will never be the same.
George Lawson
Head of Emerging Products and Innovation -
Aus, NZ & South Pacific
George leads the delivery of Emerging Products and Innovation across Australia and New Zealand. His focus is on mobile and how this supports multi-channel and multi form factor purchase experiences. This is particularly important as new technology and capabilities are fundamentally changing the way consumers and merchants interact, especially in relation to shopping. George works with issuers, acquirers and merchants to articulate and achieve Visa's vision of the future of payments. The key product areas he is responsible for are proximity payments including eSE, HCE and new form factors as they emerge, person to person payments and how these come together with remote payments on the mobile.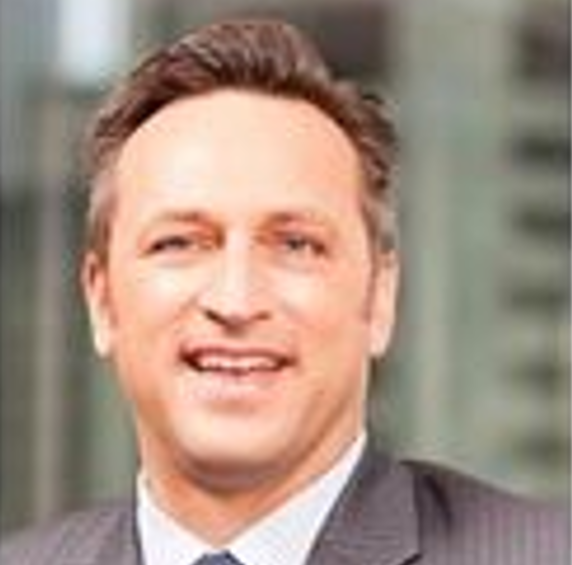 Gerd Schenkel
Executive Director Telstra Digital
Gerd Schenkel joined Telstra Digital as Executive Director in March 2011. In this position Gerd and his team deliver a comprehensive, relevant and integrated digital experience for all Telstra customers. In 2014 Telstra also launched its Digital First approach which is all about creating a brilliant connected future for its customers and staff, Gerd is overseeing this crosscompany program of work.
Gerd is passionate about customer driven business growth and has extensive online experience.
Prior to joining Telstra, Gerd launched and managed UBank (www.ubank.com.au) for NAB, a branchless direct bank. Other previous appointments include Customer Strategy, Customer Relationship Management and Cross Marketing for NAB's Australian businesses, Director of Strategy for Citigroup in Australia, as well as the Chief Manager of Strategy Development and Implementation for BankWest/ HBOS. Prior to that, Gerd was a Management Consultant with The Boston Consulting Group based in Sydney, Los Angeles and New York where he advised blue chip corporate clients on their business strategy and growth agendas.
Gerd has a Master degree in Engineering (Robotics) and an MBA from the Columbia Business School in New York.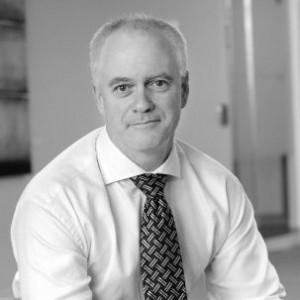 Greg Stone
Head of Digital Services - Australasia
Greg heads Arup's Digital Services group that enables clients prepare for, and prosper in, a data-driven future. Greg brings expertise and experience across both the built environment and with global scale technology design and deployment drawn from his 10 years as Chief Technology Officer at Microsoft Australia. This enables Arup to provide existing and new digital offerings that range from digital master planning, data modelling, analysis and machine learning through to next generation identity and access design, and human interaction design.
Greg brings a particular strength to digital workplace design leveraging his previous work with cloud platforms and mobile channels for collaboration, digital way-finding and health monitoring across activity based working environments. He also holds a BArch having spent the early part of his career as a practicing designer before moving into technology.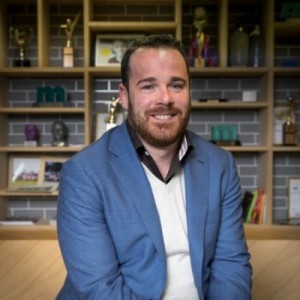 John Miskelly
Chief Digital Officer
John joined GroupM on October, 2013 as Head of Digital and was promoted to Chief Digital Officer in 2015. Miskelly is charged with overseeing the group's extensive digital investments. He was previously Digital Head of Implementation Planning and Investment at MediaCom.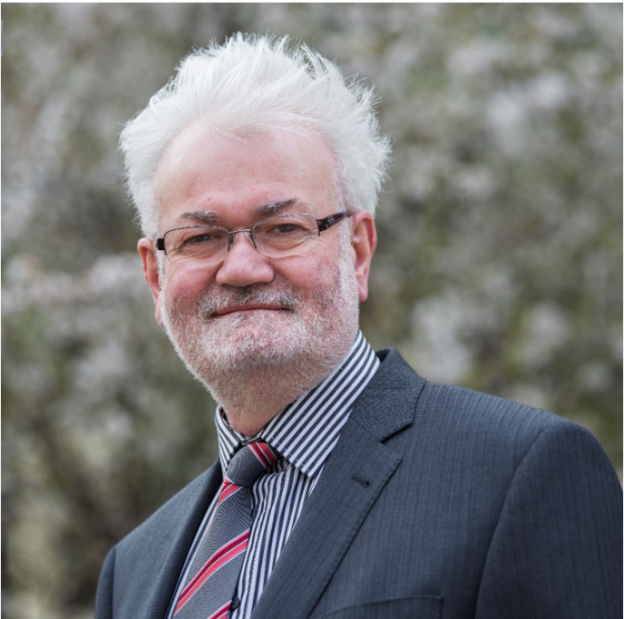 Jon Cumming
Chief Digital Officer
Jon Cumming was appointed in 2015 as the ACT's inaugural Chief Digital Officer. Jon's mission is to drive the digital agenda and lead the whole of government digital strategic direction to ensure that the ACT Public Service is digitally innovative, dynamic and capable in its service to the community.
Prior to his return to Canberra, Jon held the position of Chief Information Officer for the New Zealand Department of Corrections and transformed the Department's approach to IT with the creation and implementation of a new digital Technology Strategy.
Jon has a rich background in Information Technology with experience gained in Sydney, Canberra, the UK and New Zealand. His roles have included consulting, IT investment management, transformation program leadership and Solution Centre Management – in industries ranging from telecommunications through to the Health Sector.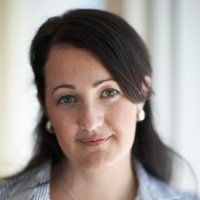 Kate Burleigh
Managing Director
Kate Burleigh is Managing Director for Intel Australia/ New Zealand. Kate is responsible for Intel's overall business within Australia and New Zealand and is committed to ensuring Intel's customers benefit from the diverse breadth of products and services the company offers; from personal computing, the cloud and big data solutions, to the Internet of Things and data security offerings.
With a strong reputation in high-tech sales and brand marketing built over a 20 year career, Kate is passionate about the potential for technology to vastly improve how we live, work, and play within this increasingly connected world. She is a strong advocate for boosting educational efforts in the fields of science, technology, engineering, and maths (STEM) and supports the need for smart government policy and industry leadership on how we harness technology to drive innovation.
Prior to her appointment as Managing Director, Kate spent six years as Marketing and Retail Sales Director. More recently she managed Intel's Channel Sales Organisation, and from 2000 to 2003 Kate held the role of Asia Pacific Category Manager for Intel Centrino® mobile technology.
Kate sits on the board of the Australian IT Industry Association (AIIA) and is deputy-chair of the National i-Awards steering committee. Additionally Kate sits on the Camp Quality board.
Prior to joining Intel in 1996, Kate worked in marketing roles in both the retail and non-profit sectors.
Kate holds a Masters of Business and Marketing from University of Technology Sydney and a Bachelor of Arts degree from Sydney University. She lives in Sydney with her husband and two daughters.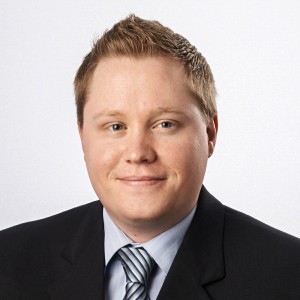 Kevin Wordon
Head of Digital
Kevin Wordon is the Head of Digital for Flight Centre Travel Group's 7 business travel brands globally. Kevin spearheads web development, eDM, marketing automation, social marketing, customer experience marketing, UX and UI, digital signage and digital media. Kevin brings 10 years of experience in digital marketing and technology to the panel.
Flight Centre Travel Group is a $13.5 billion business consisting of more than 30 brands. One of the world's largest travel agency groups, it has company-owned operations in 11 countries and a corporate travel management network that spans more than 95 countries.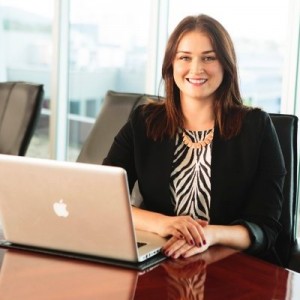 Laura Campbell
Chief Information Officer
A valued member of Allianz Global Assistance since 2012, Laura joined the Marketing and eCommerce team to share her knowledge and expertise in digital and technology. Her strong leadership capability has seen her move into the role of Chief Information Officer.
Laura's skills span from technical implementation and system design to creating converting and engaging online experiences – transforming traditionally offline brands into online experts. She has over 13 years' marketing experience, with the last 10 focused entirely on the digital customer experience.
Laura's mix of small enterprise and global company experience across international markets, including Australia and the United Kingdom, has given her a rich understanding of customer needs and how to engage internal partners to deliver digital experiences on time and on budget.
In her current role she is working towards an increase in customer-centricity to the teams and collaborating with them to deliver an agile approach to delivering the functions capabilities.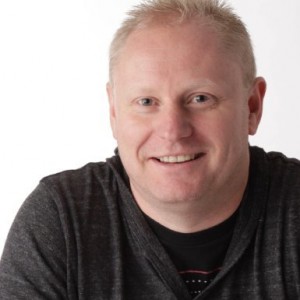 Lee Hickin
Product Manager, Internet of Things
Lee heads up Microsoft's "Internet of Things" strategy for Australia – IoT is the next digital wave of innovation and promises to deliver on the vision of smart cities, lives and experiences through connected devices and the intelligent cloud.
With over 23 years' experience in the IT industry, prior to Joining Microsoft, Lee spent 5 years at RSA Security as a Senior Consultant on Identity management and Authentication Services and 8 years in a variety of roles at IBM, Tivoli and a couple of Start-ups. As the Product manager and commercial lead for IoT, Lee is responsible for the strategy and planning behind Microsoft's IOT solution and delivery in the Australian Market.
Lee has been with Microsoft for 10 years in a variety of roles and disciplines – sales, technical and marketing. Lee holds a Certified Information Systems Security Professional (CISSP) certification and is a regular presenter at Microsoft and industry event.
Melissa Steward
Chief Digital Officer
Melissa Steward worked for Westpac New Zealand for five years before being promoted to Chief Digital Officer in September 2015. Under her leadership the Australian bank has already launched the first-ever "Rewarded" ATM in New Zealand, which offers targeted local coupons based on customer's spending habits.
Melissa previously worked as VP of Hedge Fund Solutions Sales at Citi. She has a TGM from INSEAD, and a BA in Management Studies from Nottingham University.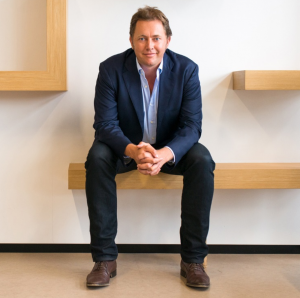 Michael Buckley
Accenture Interactive Lead, Australia & New Zealand
As the lead for Accenture Interactive in Australia and New Zealand, Michael works with business leaders to drive efficiencies through marketing analytics, customer experience, campaign and content management and eCommerce.
Michael's career spans two decades in the advertising and media sector and he specialises in digital ecosystems from the web, data, design experience, eCommerce, media and technology to social and digital marketing.
Michael leads organisations through large scale business growth and transformation using his expertise in technology and media fragmentation.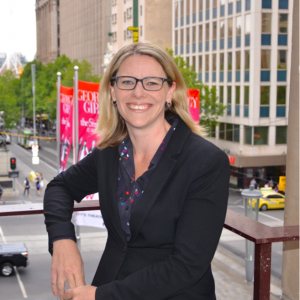 Michelle Fitzgerald
Chief Digital Officer
In November 2015, Michelle joined the City of Melbourne as Chief Digital Officer (the first position of its kind for Victorian Local Government) managing the newly-formed Smart City Office. In this position she will assist the City of Melbourne to attract technology and bioscience start-ups; drive the take up of digital, agile development and open data across customer services; lead the shift in infrastructure management towards smart city modelling; and collaborate with Melbourne's research and higher education sectors to build the city's education capabilities and reputation as a knowledge hub.
Michelle was previously a Customer and Digital Partner, Pricewaterhouse Coopers (PwC) Consulting Australia. Michelle has extensive experience in developing strategies across financial services, telecommunications, resources, healthcare and technology sectors across Australia and internationally.
She is also a Non Executive director for Standards Australia, and was recently awarded as one of the Knowledge Nation 100 leaders in Australia.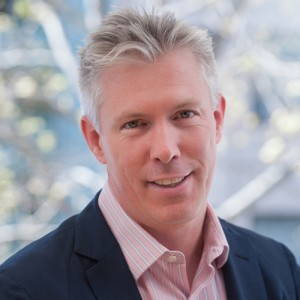 Paul Rush is a Partner in the Sydney Office of Odgers Berndtson where he leads the CIO/CTO/CDO functional practice for Asia Pacific and Japan. He is a member of the Global CIO functional lead team and manages several regional key accounts within the Telecommunications sector. His client portfolio is international and broad. He has worked across a multitude of industries and types of organisation, including Global MNC's, ASX Listed Companies, Government, Higher Education, Professional Services and NFP's.
Paul is often asked to provide comment to the press in regard to the changing landscape of technology leadership within the region. Paul started his search career in the UK. He moved to Australia in 2005.
Prior to joining Odgers Berndtson, Paul worked for another well respected search firm. He has always focused on Technology executives and Telecommunications.
Paul has an honours degree in Geography from the London School of Economics.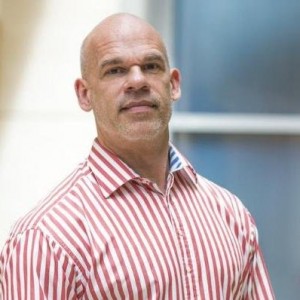 Paul Shetler is a technologist and entrepreneur with over two decades' experience in financial services and digital.
Paul is now the CEO of Australia's Digital Transformation Office.
He previously led the relatively new digital team at the Ministry of Justice that has been tasked with digitally transforming the way the public use government services, from booking a visit to a prison to filing a civil claim. The transformation initiative covers both internal systems and external end-user touch points.
He has managed and delivered some of the world's largest IT integration programmes and organisational change programmes. This has involved introducing new technologies and software architecture which were later adopted across financial services and everyday life, such as service-oriented architecture (SOA), message brokering and cloud computing.
He has also built world-class international organisations within large global technology firms to define, implement, sell and market products and services based on networks, mobile technologies and very large-scale systems integration and modernisation.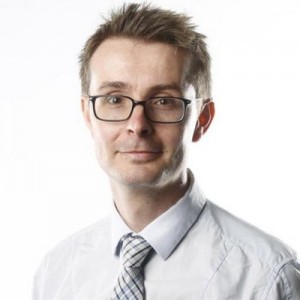 Paul Smith
Technology Editor
Paul Smith writes on technology specialising in enterprise IT, web, gadgets. Based in our Sydney newsroom, Paul is Technology Editor, with more than 10 years experience as a journalist, writing about all areas of technology ranging from big business successes and failures to emerging start-ups and the changing nature of gadgets and media.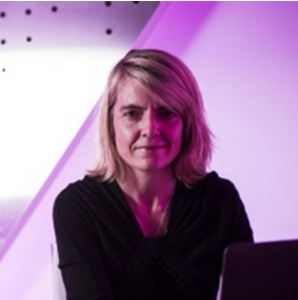 Rebekah Horne
Chief Digital Officer
Rebekah has 20 years' experience in digital, telecommunications, mobile and media companies and is currently the Chief Digital Officer of the NRL. Prior to joining the NRL, Rebekah was the Chief Digital Officer of Network Ten and before that Chief Executive Officer of LA based start-up Topfloor.com, a Google and POLARIS Ventures backed e-commerce business. Between 2006 and 2011, Rebekah was responsible for the internationalisation of News Corp's digital business, Fox Interactive Media. As MD of EMEA and Asia Pacific, she managed 26 territories. Prior to joining News Corp, Rebekah held a senior content and commerce position at SingtelOptus. Rebekah is also a non-executive director at Greencross Ltd.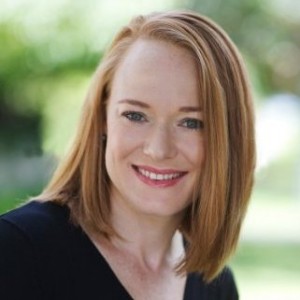 Renee Gamble
Country Manager ANZ, Google for Work
Inspired by a Deloitte report which said that up to $49 billion AUD could be generated in Australia if companies worked more collaboratively, Renee's passion as a sales and marketing leader is to explore how technology can enable and empower organizations.
Renee previously worked for Microsoft in Singapore and later Australia, becoming State Director for Microsoft in New South Wales. She even served as an adviser to the Office of the Hon Senator John Faulkner. Gamble has a Master of Commerce (Electronic Commerce) from Curtin University.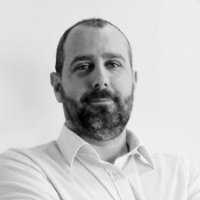 Rob Hudson
Managing Director - Brisbane
Rob has over 21 years' experience in digital marketing and online brand strategies. Rob has been with George Patterson Y&R since arriving in Australia eight years ago. In these years Rob and his team have delivered many world firsts in the digital marketing and social media monitoring space and has won several Cannes lions for digital projects. Rob is a sought after public speaker on emerging digital technologies and social media strategies.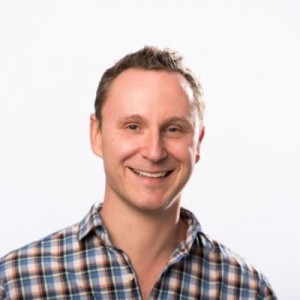 Rod van Onselen
General Manager Online
Rod van Onselen is the General Manager of Online at Sportsbet, Australia's largest pure play e-commerce company. He joined Sportsbet two years ago to lead a team of Product, Online Marketing, Innovation and Analytics specialists and build a market leading digital capability.
Rod's diverse experience covers a range of business growth, strategy, and transformation roles across corporate, management consulting and start-up environments. The common thread has been a focus on growing and transforming businesses through a combination of clear strategy, building high performing teams, data analytics and continuous innovation.
Before joining Sportsbet, Rod was Head of Strategy & Analytics at ANZ Australia, where he led a large multi-disciplinary team responsible for B2C strategy, customer analytics and business intelligence, and a $100m+ investment program to transform ANZ's data analytics capabilities.
Rod's prior experience includes practicing as a solicitor at Clayton Utz; establishing and running a venture capital-backed Internet business that grew to #1 in its market segment; commercial management at a mining company; and several years as a strategy consultant at management consulting firm, A.T Kearney, where he specialised in growth strategy and business transformation for clients across Australia and Asia.
Rod is a John Clemenger Memorial Prize winner, having graduated first in Melbourne Business School's MBA class of 2005; and also holds a Bachelor of Commerce (Honours) and Bachelor of Laws (Honours) from the University of Melbourne.
Despite all of this, Rod is still at the mercy of his wife Vanessa and two kids Alice and Willem who describe what he does as "daddy looks after the iPhone, computers and things".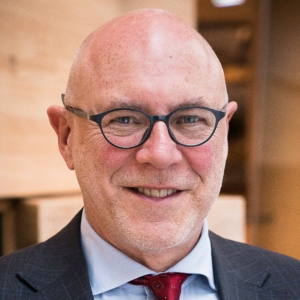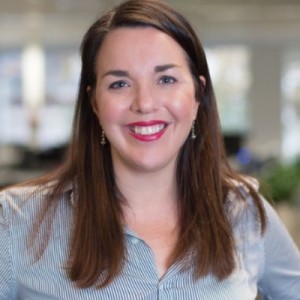 Sarah joined Salmat in April 2015 bringing over 18 years' experience in the telecoms, mobile, TV, technology and digital sectors.
Sarah's international and local experience in building brands will play a pivotal role in driving Salmat to establish a clear framework and process for building and maintaining innovative products and services; as well as driving all marketing activity across the company.
At Optus, Sarah held a number of positions across the business. As Vice President Product Marketing she was responsible for the Optus portfolio of products and services across the Consumer & SME business. As the Vice President of Consumer Broadband, Sarah drove transformation of the Optus Broadband & TV business; establishing new thought platforms to challenge Telstra and position Optus as the alternate brand of choice, following several consecutive years of share & profit decline. She was also responsible for annual revenues of AUD $1billion and 1 million+ customers.
Prior to Optus, Sarah, who is originally from the UK, led the SME Products and Marketing business at BT, following a highly successful time at The Carphone Warehouse in London. There, as one of the founding members of start-up telco TalkTalk, Sarah drove the company from creation to over 3 million customers. Sarah has significant experience in multi-channel marketing and the smart use of big data and analytics, having driven campaigns across retail, field marketing, digital, and outbound telesales for both large business and consumer customer bases.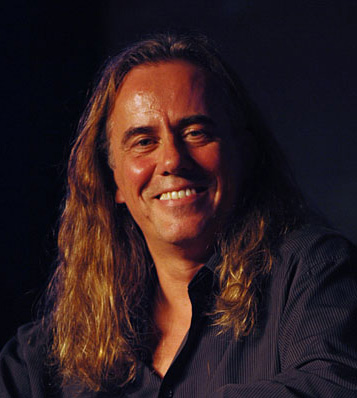 Scott Dinsdale
Managing Director
A digital pioneer for over twenty-five years, Scott leads Accenture's Media & Entertainment practice across Australia and New Zealand. An accomplished entrepreneur, musician and operating executive Scott has lead digital transformations at Sony, Bertelsmann, The Motion Picture Association of America and Merrill Lynch & Co as well as the iconic start-ups Data Broadcasting Corporation, Firstlook.com and Ruckus. Scott is a lecturer at The Australian Film, Radio & Television School and The University of Southern California, and a Senior Fellow at The Annenberg Center for the Digital Future.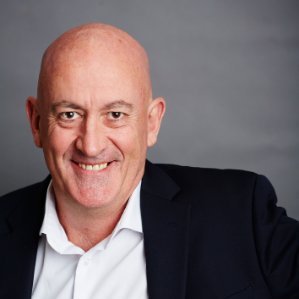 Tom has spent 25 years driving successful business outcomes across many different business sectors. He is a recognized expert in large scale enterprise technology, has successfully led a number of high profile digital transformations and has driven profitable exits for Venture Capital investors in early and mid stage technology startups.
Tom is a regular and in demand speaker on the circuit both in Australia and internationally and has proven skills in building and leading high performance teams. Tom's strategic thought leadership, his broad and deep experience and his ability to execute for client success are well recognised.
Digital leaders from these companies have spoken at previous CDO Summits: